These days, businesses are doing every possible thing to increase the rate of return while decreasing the investment; hence business analysis and project management services have become the need of an hour.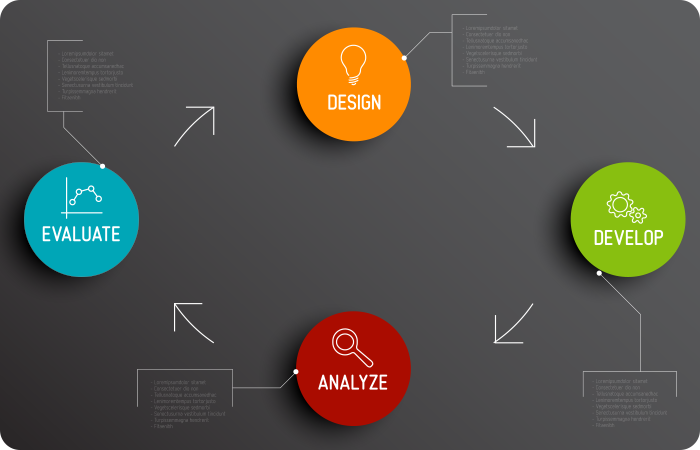 Solutions We Offer
Business Analysis
There is no denying on the fact that today, any business, big or small works on the fundamentals of two things i.e. Technology and Management. Whether you are running a fashion store or a multinational manufacturing company, each and every business is process driven and it is extremely important to analyze the interdepartmental functions in your business. And, this is where the Business Analysis Services play a pivotal role.
With our really effective business analysis services, we analyze how your organization functions and identify your business requirements. Yes, from understanding your project & its scope to documenting the customer requirement and participating in conceptual solution developments, our business analysts provide you with the best business solutions.
At Codigent, our dedicated team of analysts after knowing your organization from inside and out helps in finding the right solutions of your weak areas and defines the best solutions that will maximize your business value.
Project Management
There are times when project owners want an administrator to oversee their projects. And, this is where a project manager comes in and gives detailed reports and pictures to justify his actions.
If this is what you are looking for, we are really sorry for not offering you the services. Yes, with having the highly talented and experienced management team, we will never content to sit back and write a memo or fancy report for you. We invest ourselves into a project and move forward with a 'hands on' approach. We believe being deeply involved in a project is the best way to ensure that a project is completed as the owner intended. We not only foresee the issues in your project, but face them head on and resolve them faster.
At Codigent, our way of doing things is successful because it is backed with both rich industry resources as well as experience. Our experts have access to a wealth of experience and knowledge and that is why we are the preferred choice of many industry experts.
Project Management Office (PMO)
At Codigent, we take the first step in deploying the project management program by accessing the current environment of your organization. Then, we develop a deployment roadmap, incorporating the culture as well as operating practices of your organization. We work in partnership with you in order to prioritize, identity and establish a set of fundamental PMO Services. Our PMO offerings include an integrated set of project management specialists, effective strategy, proper business case documentation and communication user adoption methodologies. We start our work with the evaluation of your existing PMO structure and then provide you with the recommendations. These days businesses want more transparency, hence they look for the best PMO Services, and this is where Codigent can help your organization.
Project Health Assessments
When it comes to IT projects, they need assessments from time to time to eliminate the overall risks. At Codigent, we identify the roadblocks affecting your success and conduct project checks periodically so as to get your projects back to health. We provide you with the best solutions and technology recommendations from time to time and apply practical approaches to review, assess and implement the changes. We make sure that the effectiveness of a project can be measured and risks are being actively managed; hence give you the complete satisfaction.
---